Holochain dev Sprint and Hackathon
We've been on a quite a dev sprint on Holochain this last month in preparation for a Holochain Hackathon in March in San Francisco, where we are inviting folks to come and build Holochain apps! If you are interested in participating, please fill out this application.
We've made substantial progress, both in the state of the code, and, for once, the documentation!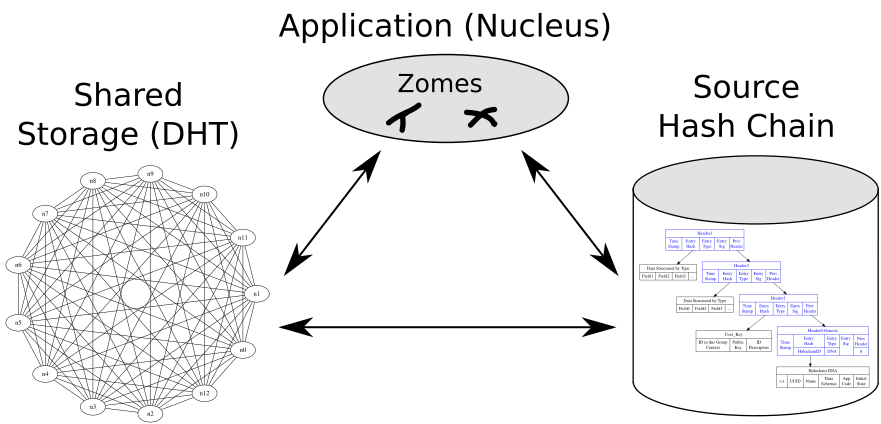 Of the three sub-systems in the image above, two are in substantially good working order: the Source Hash-Chain, and the Nucleus. This week I'll be cranking out the Shared Storage (DHT) portion, using IPFS's libp2p as a network transport layer.
Rather than go into further dev details in this post, I'll just point you to the holochain dev wiki over on github.